Change the Hot Key
On the main Print Screen Deluxe window click on "How do I capture it?"
You will see this window pop up.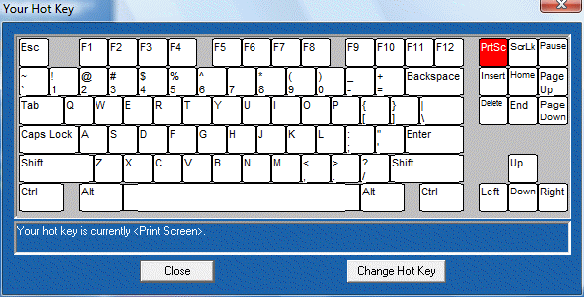 This window shows you a picture of your keyboard and which key is your hot key. Click the <Change Hot Key> button.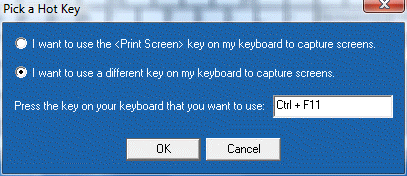 If you want to use <Print Screen> as your hot key, select it from the drop down list. If not, select <Custom> in the drop down list and in the Custom Hot Key field, press the hot key on your keyboard you want. You'll see the name of that key display in the Custom Hot Key field. Then click <Ok>, then <Close>.
---