| | |
| --- | --- |
| Contents | |
Print Screen Deluxe
A product of American Systems
Contents
Print Screen Deluxe is the original and really the ultimate screen capture utility. It provides a fast, easy, and intuitive way to capture, print, and save your screen. One keystroke does it all! With one keystroke you can capture and print the entire screen, the current window, a selected region, and more.
The new features in version 7.0 include:
. Share your screen shots online
. 31 new file formats
. Sheer function to add a new slant to your images
. And more!
So easy-to-use, Print Screen Deluxe is perfect for both new and experienced users!
You can click on anything that is white and underlined.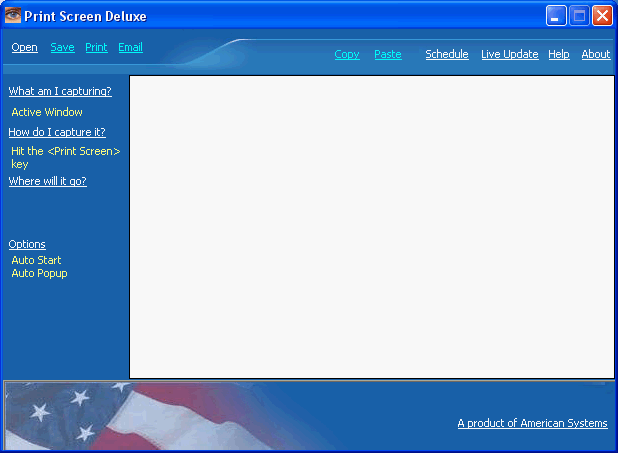 Copyright © 1994-2008, American Systems, All rights reserved.
---