Tear off a corner or an edge of an image
To add a tear on the edge of your image, or to tear a corner off of your image, click the image on the main Print Screen Deluxe window.
On the left, you will see a button called "Corner". Click it. You will see this window appear.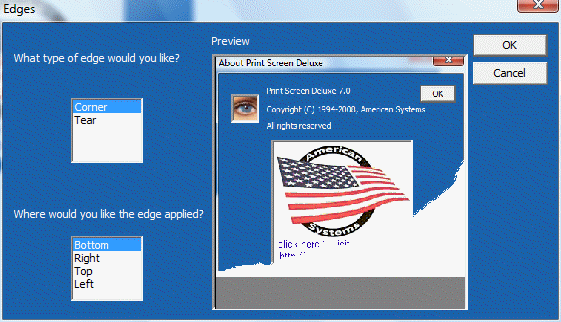 Choose what type of edge you would like (corner or tear) and which side of the image to place the tear or corner on. Then click <OK> to save it.
---