Add a shadow to an image
To add a shadow to the image, click the image on the main Print Screen Deluxe window.
On the left, you will see a button called "Shadow". Click it. You will see this window with your image in the "Preview" box.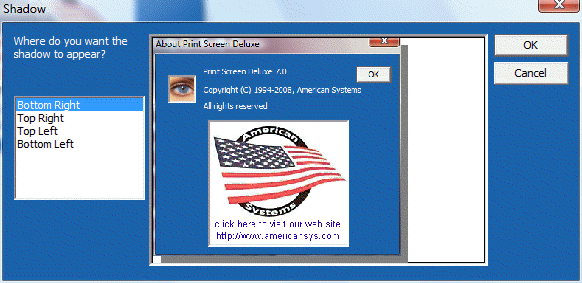 At the left, click where you want your shadow to appear. Then click <OK>.
---